Culled from Venture Africa
Alima Atta, MD Sesema Public Relations, kicked off the year with an interesting interview with Venture Africa….Enjoy it!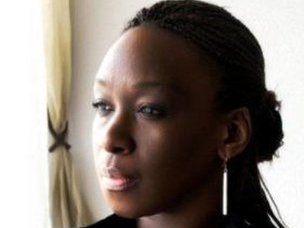 "Ten years and counting…and each day is different from the next. What an exciting industry this is" - Alima Atta
VENTURES AFRICA – 10 years ago, Alima Atta sat in a room in her mother's office and began Sesema PR, a public relations and marketing communications consultancy that provides services to its West Africa clientele. 10 years later, Alima is a successful PR professional with two awards from Lagos State University, Nigeria and an impressive portfolio of clients. Despite Nigeria's challenging business environment and the influx of untrained public relations practitioners in the industry, Alima Atta has held her own.
A detail-oriented strategic thinker, Alima has great plans for 2013. Sesema PR will be holding a free training for young people with an interest in the PR industry in the first quarter of the year as well as managing a new musical accappella group – Digable Underground. Alima herself is looking forward to expanding into more production work and television. With a clear vision towards the future, Alima shares how she began and her journey as an entrepreneur so far with Ventures Woman.
VW: Tell us a bit about yourself and how you ended up in PR.
AA: I'm the 3rd child of my parents; I have a brother and two sisters. My father Abdul-Aziz Atta, was head of civil service and a permanent secretary in the Nnamdi Azikwe administration. He died in 1972. My mother Iyabo Atta runs the family property business. My sister Sefi Atta is a writer. I studied French and Sociology in the University of London and always wanted to be a translator or a diplomat because I loved the language. I later decided to enter marketing and did a postgraduate diploma. I spent two years in the United States and when I returned to England I got a job in conference production in telecoms. While there I learned a lot of skills – event management, marketing, sponsorship recruitment and creative thinking. It was fun but exhausting. I decided to try something else so I went to see a recruitment consultant. She looked at my skills and suggested I go into PR. This was funny because I had two good friends in PR and had always seen PR as a fluffy field where you meet celebrities and have parties; I had no idea how much work it was! I decided to try it and went for an interview. I got a job at an agency and that's how I started in it.
Read more here: http://www.ventures-africa.com/2013/01/journey-of-an-entrepreneur-alima-atta-md-sesema-pr/