by Adeolu Isadiran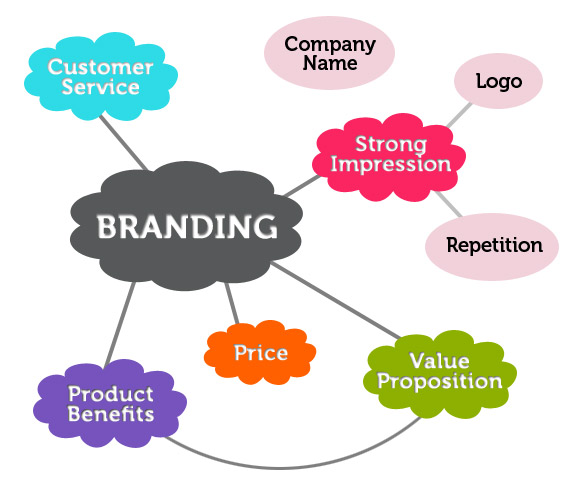 Creating a product and building a brand are two different processes that need to be attended to with distinctive dedication. This brings to mind a quote by Walter Landor:  "Products are made in the factory, but brands are created in the mind." This assertion is not farfetched when we consider the fact that brands create an image in the minds of consumers; an image which invariably represents a company, product or services.
Nigeria has in recent time witnessed an influx of new brands into its economy. From KFC to Mr. Price, Shoprite and Etihad Airways, the Nigerian economy is witnessing an unprecedented growth in Foreign Direct Investment no doubt buoyed by impressive developments in the ICT sector, a burgeoning middle class and a healthy youth population. All these brands have in diverse ways created a healthy competition in the market and have, to an extent, affected the economy positively.
While new brands are coming into the country, other companies are developing new products in other to satisfy their customers and maintain or increase their profitability. It is also of interest to note that, while some of these brands and companies are becoming household names and gaining consumers' wide acceptance, others are yet to break even.
This is because many brand owners do not understand what makes a brand extension or new product introduction succeed. In some cases, brands are extended or introduced just to follow a trend in the market or industry (i.e. "do as I do"), without looking for a tangible need to meet. In other instances, companies want to stretch a brand to as many categories or introduce to as many economies as possible with the hope of just adding sales.
The starting point for the introduction of any successful brand should be research that profiles the consumers' view and expectations. No brand has ever succeeded just because it had a nice name or appealing logo. Besides this, a successful brand should be: relevant, credible, different and consistent. These factors no doubt must have been counting for the success of brands like Jumia and Konga, renowned local online retailers, since their foray into the online shopping business in Nigeria.
For Jumia and Konga, credibility stems from the prompt delivery of their products, the genuine quality of their goods and more. For Etihad Airways, the national airline of the United Arab Emirates which started operation in Nigeria about a year ago with six flights per week, has today increased its flight services to a daily service as a result of its success on the Lagos-Abu Dhabi route.
Even though one can go on to count the success stories of some brands in Nigeria, there is no denying that there have been some failures. An example of a brand that has been unable to live up to expectation since its launch in Nigeria is7days Croissant. The brand has failed to leverage on its various marketing communications strategies in garnering acceptance, and ensuring profitability. Despite appointing popular rapper, Jude Abaga (M.I.), as its brand ambassador, 7days has failed to live up to the hype and expectation; indeed, the brand is yet to take even the slightest share of the sausage roll market from the industry leader, Gala.
Many more examples of hit and miss brands abound; however, with the huge amount of international brands and investments coming to Nigeria, it is worthy to note that it is entirely possible to build a successful brand without a marketing budget of millions of naira.. With a well integrated communication and marketing strategy, a successful business can be built step by step; when the proper strategies and tools are implemented over time, a great brand will develop.